City's Sheffield Hallam to revamp city centre site over 20 years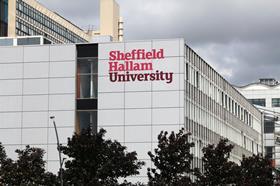 Sheffield Hallam university is searching for firms to carry out a revamp of its campus under a £385m framework.
Called the 'Hallam Alliance', the work will see one contractor nab a £302m lot for construction and refurbishment of buildings in the city centre as part of a 20 year masterplan.
A lot for multidisciplinary consultancy services has a value of £50.5m, while a final lot centres on FM services.
Chosen firms will be on the framework for up to five years with the possibility of a three year extension.
Firms have until 15 February to register their interest. Winners are due to be announced next spring ahead of work beginning in earnest next May.