Companies which had been due to attend next week's event warned refunds unlikely
Companies that had booked accommodation and event passes for next week's postponed Mipim face being on the hook for thousands of pounds each after the event was shifted to June.
On Saturday, Mipim organiser Reed Midem was forced to postpone the property show in Cannes until early summer after the French government banned gatherings of 5,000 people or more to contain the spread of coronavirus.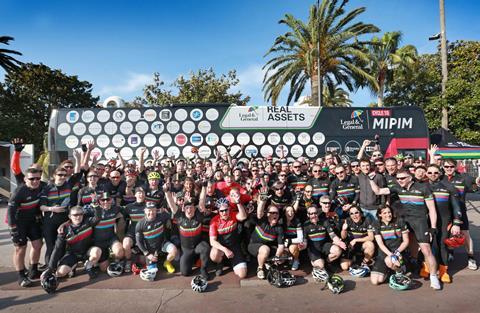 But firms which had been due to attend are now facing big losses after being told they are unlikely to get the money back they have shelled out for this year's event.
One source said: "We've spent £5,000 on an apartment and more than £20,000 on event passes for our staff. At the moment, we don't think we'll be getting any of our money back."
The event has been moved to 2-5 June – the same time as the Midem music show, organised by the same firm and also taking place in Cannes.
In an email seen by Building and sent by New London Architecture, which organises the London Stand at the Mipim event, exhibitors and visitors are told: "Our working assumptions (as yet unverified) are that Reed Midem will not be offering refunds in respect of stands and delegate passes but transferring these to the new show.
"We also assume that ourselves and our clients will be liable for all additional costs incurred to date (including travel, staff time, accommodation, expenses, marketing collateral and any associated costs) as well as similar costs attributable to attending the postponed event on 2-5 June."
The source added firms were now looking for a goodwill gesture from Reed Midem, especially if they were unable to make the June date which is being held in the same month as a number of other property and architecture events including the British Council of Offices' annual conference in Toronto, scheduled for between 10-12 June, while the London Festival of Architecture takes place throughout the whole of June.
"Maybe they could give us a substantial reduction or charge half price for next year," the source said. "We're facing a big bill for nothing through no fault of our own. It's a complete mess."
Last night, the organiser of the annual Cycle to Mipim event, which has so far raised £235,000 out of a £400,000 target for children's charity Coram, confirmed that it has been postponed – after earlier speculation that the ride, which attracts hundreds of participants and was due to set off from London this Thursday, would still go ahead.
Club Peloton said it had taken the "very difficult decision to postpone [because] the welfare of riders and support crew is always our number one priority".