Government makes contractors reveal current footprint and reduction plans to bid for work worth more than £5m
Firms will need to reveal their current carbon footprint and set out annual carbon reduction plans in order to bid for public work, the government has announced.
From the end of September, contractors vying for public projects worth more than £5m a year will need to commit to becoming net zero by 2050 to be considered.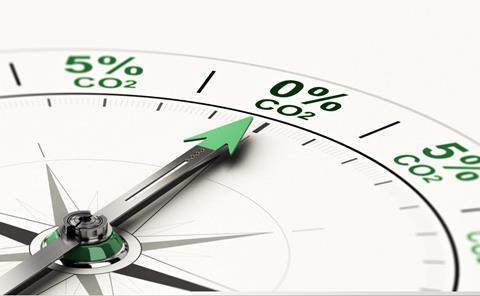 In a procurement policy note published over the weekend, the Cabinet Office warned that the bidding firm must clearly outline what measures it has taken to reduce carbon emissions from a baseline year prior to the introduction of any carbon reduction strategies.
It must also include a projection for how these strategies will reduce carbon emissions over the next five years, and have the statement signed off by a director.
The new rules will require the reporting of Scope 3 emissions, including methods of transport, distribution and waste.
The plan will need to be updated each year and "clearly signposted" on the firm's website, the policy note said.
It represents a formalisation of the government's drive to make the construction industry greener as part of its goal for a net zero economy by 2050.
In April, the government threw its support behind the Construction Leadership Council's (CLC) proposals for industry firms to share quarterly data on their net zero progress with the public.
Construction minister Anne-Marie Trevelyan said that it was "crucial" for the industry to measure the carbon reduction that it "can and should be making".
The CLC is currently asking for industry feedback on how progress towards net zero should be tracked in a survey which closes on 11 June.