Halcrow, Aecom and Hyder among successful bidders for consultancy roles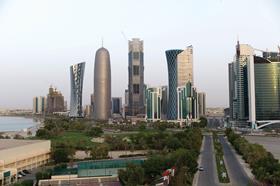 Halcrow, Hyder and Aecom have all picked-up roles on the £1.3bn Doha Expressway programme of work.
The programme will see 900km of roads constructed across the city over the next seven years.
Halcrow has been given the job of providing site supervision to the £85m project along the expressway's east-west corridor to the south of the city, which will entail the construction of 10km of dual five lane carriageways.
The engineering giant will also provide concept design up to the start on site of the 11km Al Wakrah main road running through the centre of the city, and it will do a design review of the 11km Al Wakrah bypass to the west of the city.
Alan Sharpe, Halcrow's project director for Doha Expressway, said it was an "exciting opportunity" for the firm to "make our mark on this massive road infrastructure project".
He added: "We are confident that with our experience and expertise, we can deliver high quality results in a timely and effective manner."
Seven other packages of consultancy work were also awarded.
Parsons Brinckerhoff won the competition to provide design and supervision services for the £57m ring road, Wholesale Market Street and Mesaimeer Road project.
Aecom has been awarded the job of providing the same services to the country's orbital highway and truck route project that has a total value of £96m.
Hyder will work on a package of four roads with a total value of £74m.
The other packages were shared between Egis International, Parsons International and CDM Smith.
The two construction packages on the East-West corridor project was awarded to China Harbour Engineering and a joint venture between contractor J&P and Avax.