Haworth Tompkins, dRMM and Maccreanor Lavington among practices appointed to draw up plans for 1,300-home scheme
Three Stirling Prize winners are among a team of architects appointed to design the first phase of housing at the former Earls Court Exhibition Centre site.
Haworth Tompkins, dRMM and Maccreanor Lavington have all been named as winners of a competition held over the summer to create up to 1,300 "innovative, engaging and sustainable" homes.
The 40 acre West London site, which is split between the boroughs of Hammersmith & Fulham and Kensington & Chelsea, has been largely vacant since the demolition of the exhibition centre in 2017.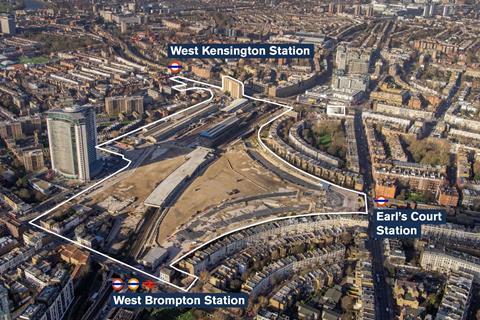 It is being developed by the Earls Court Development Company, a joint venture between Delancey and Transport for London which acquired the site from previous owner CapCo in 2019 for £425m.
Sheppard Robson and Serie Architects have also been appointed and will work with dRMM on the Hammersmith & Fulham side of the site.
Haworth Tompkins and Maccreanor Lavington will work on the Kensington & Chelsea side and will design a "significant cultural offer" located at the heart of the site.
ACME has been appointed to design a "signature office building" at the former centre's main entrance on Warwick road, which the development company said will "re-create a sense of arrival" from Earl's Court station.
Danish practice SLA has been appointed as the landscape architect across the whole development, which aims to create the first east-west route across the site in 150 years.
Early Court Development Company chief executive Rob Heasman said the teams will "bring the detailed design, the texture and the colour to the first phase of the reimagined Earls Court".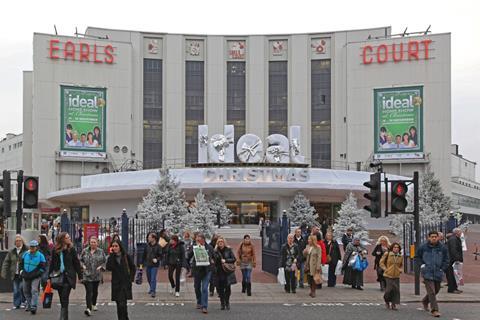 He added: "Accelerating the detailed design of this significant tranche of the masterplan will help bring forward a vast array of benefits including new homes, employment opportunities, cultural attractions and beautiful open spaces for all to enjoy."
The draft masterplan proposals will be unveiled to the public in the new year, with the submission of planning applications to both boroughs expected in the final quarter of 2023. Construction of the first phase is scheduled to start in 2025.
Pilbrow & Partners was given the go ahead for 51 homes on the site last year, the first scheme approved for the site.