Ian McIIwee is currently chief executive of the British Woodworking and a vice chair of the Construction Products Association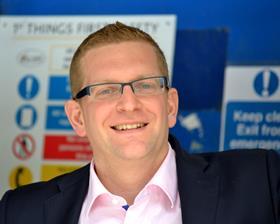 Iain McIlwee has been appointed as the new chief executive of FIS, the trade body which represents the fit-out sector.
McIlwee (pictured), who has been the British Woodworking Federation's chief executive since 2011, is set to replace David Frise who was appointed as the new chief executive of the Building Engineering Services Association in March.
He is also in his second year serving as a vice chairman of the Construction Products Association and currently a director at the Confederation of Timber Industries.
McIlwee said: "The construction industry is changing and not before time. The impact of Grenfell echoes through the sector and we need to take note, ensure that the hard lessons are learned and never repeated. The collapse of Carillion is also leading us to look at the contractual nature of the construction process.
"As a sector we need to find better ways to collaborate to improve quality, safety and productivity, we need to balance on and off-site activity and truly embrace the digital revolution.
"I am looking forward to working with the FIS Board and team to ensure that the membership is well placed to benefit from all of these opportunities and to see the fit-out sector leading this change agenda."