Contest attracted more than 200 entries with winners due next spring
Five firms have been chosen for the next stage of an international competition to shape the future of Britain's 2,000 small to medium-sized railway stations.
More than 200 anonymous submissions were received from designers based in 34 countries for the first stage of the three-stage competition, which was launched in July.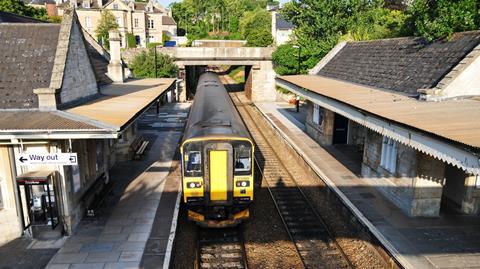 Organisers Network Rail and RIBA Competitions asked entrants to reimagine the smaller stations that make up 80% of those on Britain's railways to address the changing character of society.
The five firms chosen to progress to the second stage are: Atkins and Pascall & Watson, both based in London, Rio de Janeiro practice Miguel Angel Carrasco Arquitetura, Edinburgh firm 7N Architects and Toronto company Workshop Architecture.
The shortlisted firms will now each received an honorarium of £20,000 for the second phase of the competition, with three finalists chosen to enter a services contract to develop their design solutions further with a contract sum of up to £250,000 awarded to each. The final round of judging will take place in February.
Judges include Lucy Musgrave, founding director of urban design firm Publica, and Anthony Dewar, head of buildings and architecture at Network Rail.