Winner could sign contract for £250,000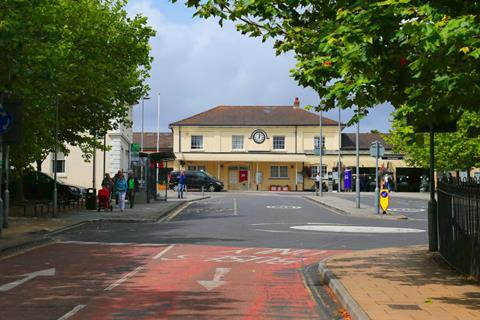 Network Rail has launched an international design competition for ideas that will improve Britain's 2,000 small and medium stations.
The designers of the winning concepts will leave a lasting legacy on the design of the 80% of stations that make up the network, said organisers.
The contest, run by RIBA Competitions, aims to stimulate creativity and address the changing character of society, they added.
Proposals can address how to adapt existing stations to handle more passengers, or new-build designs. Entrants are encouraged to aim for net zero emissions.
Across Britain, there are more than 2,000 small to medium stations which vary greatly in terms of design quality and amenities, said organisers.
"By improving the overall quality of stations, they can better serve their communities while accommodating potential enhancements to the existing and future passenger experience through good design," they said.
The competition is open to individuals and teams from small and large organisations including architects, engineers and manufacturers.
It will be organised in three phases, with the first phase involving the anonymous submission of design proposals. Up to six entrants will be invited to phase two, each receiving an honorarium of £20,000.
Up to three finalists will then be invited to enter into a services contract to develop their design solutions further with a contract sum of up to £250,000 awarded to each.
The judges include Lucy Musgrave, founding director of Publica, Jonathan McDowell, director of Matter Architecture, Chris Wise, senior director at Expedition Engineering, Dinah Casson, founder of designers Casson Mann, Victoria Lee from the Design Council, Paul Beaty-Pownall, managing director of BPR Architects, Sahar Fikouhi, founder of ARki, Anthony Dewar, head of buildings and architecture at Network Rail, Frank Anatole, principal architect at Network Rail, and Ian Grimes, principal engineer at Network Rail.
The brief was informed by the findings of the Design Council's Think Station Report on the design of future local railway stations.
The competition closes on 15 September. Full details of the Reimagining Stations design competition here.