Providers due to be invited to tender for the £400m scheme in July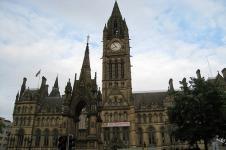 The pre-qualification for Great Manchester's £400m Green Deal scheme has attracted bids from 20 firms.
A coalition of nine local authorities across the region are seeking to appoint three providers to do Green Deal work for the next five years.
The job is estimated as worth up to £400m.
A spokesperson for Manchester council said 20 firms had submitted pre-qualification questionnaires before the deadline last week.
She added: "We're currently evaluating these and we expect to shortlist 10 to the invitation to tender stage at the end of July, before eventually choosing three partners later in the year."