UK Green Building Council says council tax incentive could lead to 1.5 million more households undertaking retrofit work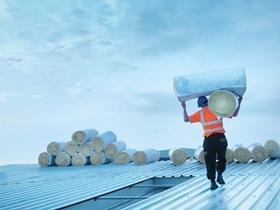 Changing the council tax system to offer discounts to energy efficient homes could incentivise an additional 1.5 million retrofit projects a year, research by the UK Green Building council has found.
In a report focused on ways to boost retrofit work, the UKGBC said the government should either lower council tax or stamp duty for more energy efficient homes or introduce an energy efficiency feed-in-tariff in order to boost the retrofit market.
The report comes just a week after the first official figures showed that five months since the launch of the Green Deal only 4 finance plans have been signed.
As Building revealed last week, energy minister Greg Barker has subsequently promised to set up a new industry working group to find ways to reduce barriers to take up of the Green Deal and increase demand.
But Barker explicitly ruled out the possibility of introducing greater incentives.
However, the UKGBC report concluded a variable council tax could incentivise up to 1.5 million projects a year and boost GDP by up £4.4bn, while costing the government nothing.
It said a variable stamp duty would result in up to 270,402 additional building retrofits and contribute £807m to GDP.
While an energy efficiency feed-in-tariff would stimulate up to 169,464 retrofits and boost GDP by £506m.
The report added: "None of the three incentives is a silver bullet, and implementation should form part of a wider suite of domestic energy efficiency policies."
It said the government should also consider lowering interest rates for the Green Deal, currently just under 8% when all costs are included, and "urgently reconsider" its decision not to introduce a requirement in building regulations for homeowners to improve the energy efficiency of their homes when building extensions.
Paul King, chief executive of the UK Green Building Council, said: "There are some tough political choices to be made, not least in using the tax regime to nudge householders into action, but the opportunities for UK Plc are just so great, that this is a nettle which needs to be grasped."
Phil Birch, associate director of sustainability at Sweett Group, which carried out the economic analysis for the report, said: "The results indicate that well designed incentives could effectively stimulate extensive retrofit take-up without creating unreasonable complexity or cost for government."