Car parking space near Hyde Park costs more than the average home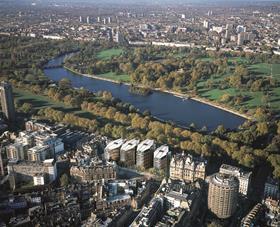 A car parking space a block away from London's Hyde Park has been put on the market for £300,000, over a quarter more expensive than the average UK home.
The car parking space on Hyde Park Gardens is for sale with a 91 year lease and was listed by London estate agent Kay & Co. on property search website Zoopla yesterday.
The average UK home costs £239,000, according to the Office for National Statistics.