John Kirkland spent more than 50 years at Derbyshire contractor
Bowmer & Kirkland's former chairman of more than 40 years John Kirkland has died. He was 83.
Kirkland joined the company in 1967 after graduating with a civil engineering degree from Leeds University in the late 1950s followed by a spell at John Laing. He became B&K chairman in 1976.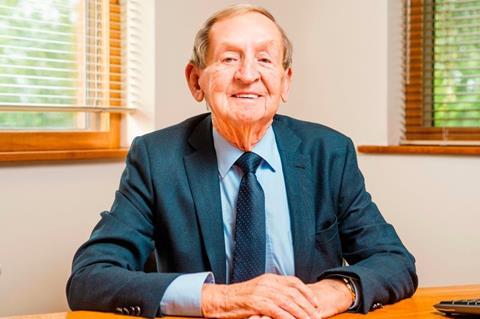 He stepped down at the beginning of 2019, along with younger brother Robert, and was succeeded by his son Jack. John and Robert were subsequently made life presidents.
In a statement, the firm said: "[John's] contribution to B&K has been immense. He was very, very proud of the company and all of the people who work in it."
He was also a chair of the Derbyshire Learning and Skills Council and a former director of Derby County between 1981 and 2002. He was also club president between 2006 and 2008.
B&K was founded by his grandfather Robert Kirkland and Alfred Bowmer in 1923.
According to this year's Sunday Times Rich List, the Kirkland family was worth £774m, up £179m on last year.
In its last set of results, the firm saw turnover rise 4% to £1.1bn but profit slipped to £53.2m in the year to August 2020 from £73.2m last time.