Andrew Stunnell, MP responsible for proposed consequential improvements reform, throws weight behind campaign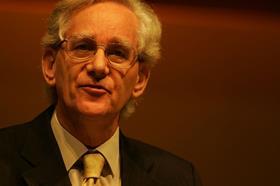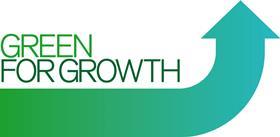 Former communities minister Andrew Stunell, who lost his job in last autumn's reshuffle, has backed Building's Green for Growth campaign.
Stunell (pictured) said he was "enthusiastically supporting the campaign". In government,the Liberal Democrat MP had been responsible for bringing forward proposed changes to Part L of the Building Regulations. The changes, known as consequential improvements, would have required homeowners to make energy efficiency improvements if they carried out other work on their homes, and would have driven take-up of an extra 2.2 million Green Deals. The government scrapped the proposals amid a media backlash, which dubbed them a "conservatory tax". Implementing the changes to Part L are a key part of the Green for Growth campaign.
Stunell said: "We must understand that investing in green growth, cutting carbon in the built environment, and sticking to our commitments on zero-carbon homes can help us achieve more and better growth sooner. It is a plus and not a minus for our economy."
Stunell's backing followed that of the influential chair of the committee on climate change, former environment secretary John Gummer last week.
This week Labour MP Nick Raynsford also backed the campaign, along with a host of contractors, including Carillion.
Richard Howson, Carillion chief executive said: "Carillion is delighted to support Building's Green for Growth Campaign. We value the importance of investment in the 'green sector' which will not only give a much needed boost to the economy by providing growth and job opportunities but also ensures our environmental future.
"Campaigns like this help highlight these issues and should be embraced."
Gerry O'Brien, AKT II director, said: "We are delighted to support Building magazine's Green for Growth campaign. We have a moral duty for the sake of our planet and our future generations to do all that we can to mitigate climate change. Maintaining Britain's capabilities and reputation as the global design engine for innovation needs to be a clear strategic national goal. We are wholeheartedly behind this initiative."