Paul Grammer left railway last April to set up own QS business
Crossrail's fromer commercial director Paul Grammer was handed compenation of more than £77,000 for losing his job, the railway's latest accounts reveal.
Grammer, who picked up £243,000 in the 12 months to March 2019, his last full year of employment at Crossrail, left his role in December 2018 but did not formally leave the business until the end of April last year.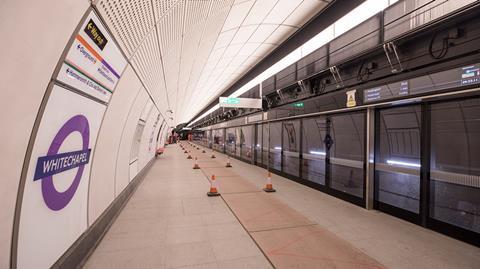 The accounts for the period to March 2020 show Grammer was given £77,500 in "compensation for loss of employment".
Grammer joined the business after leaving Laing O'Rourke in October 2014 where he was that firm's European commercial director.
According to documents filed at Companies House, the 58-year-old set up a QS business, Paul Grammer Ltd, at the beginning of last year.
The accounts also reveal that Crossrail, which spent £1.1bn during the period, paid out a £100,000 retention payment to deputy chief executive Chris Sexton during the year. His boss Mark Wild, who took up the role in November 2018, was awarded a £31,692 bonus although this relates to his previous role as chief executive of London Underground..
Another to pick up a bonus was former Crossrail head of assurance Jeremy Bates who was paid £67,320. Bates, who left the railway in November last year, was also handed a salary of just over £96,000 in the period.
The payments covered the 2018/19 financial year but Crossrail pays them out 12 months in arrears.
In all, Crossrail spent just under £1.7m on directors' salaries with Wild the highest paid, picking up £446,000 during the period. Non-executive chairman Tony Meggs was paid £200,000.
The accounts also reveal the railway furloughed a "small number of employees" because of the covid-19 pandemic and had made use of the government's Jobs Retention Scheme.
Crossrail said much of the central section of the railway is now complete with fit-out nearing the end at all its stations except Bond Street and Whitechapel.
Over the summer, the railway said the line would open in the first half of 2022 instead of summer next year. It had originally been due to open in December 2018.