Architect spent eight years at Perkins & Will
Former RIBA president Jack Pringle is setting up a new practice next spring after quitting Perkins & Will following eight years at the firm.
Pringle and Chris Brandon, who has also left the architect, sold their Pringle Brandon business to the US practice in 2012 after first setting it up in 1986.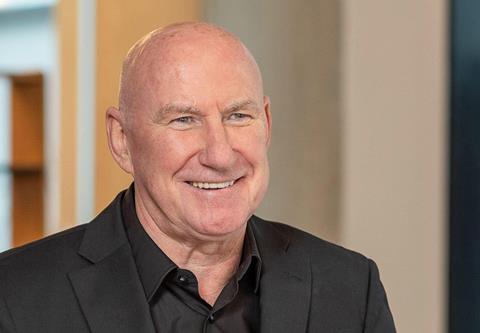 Perkins & Will initially kept the Pringle Brandon name but dropped it in 2015.
Pringle (pictured), who left in September but has kept his departure under wraps until now, said the move had always been planned and added: "I want to do some other things. My work is done [at Perkins & Will]. It's a fantastic moment to move. Perkins & Will have been fantastic and it's all entirely amicable."
Ruling out retirement, Pringle, who turns 69 next year, said the new business is set to launch next March and he will run it along with two others who he declined to name.
He said: "There's stuff I want do and I've got unfinished business. Retirement has never been part of the plan. There's a lot of change going on and out of deep recessions there will be opportunities."
The new business will be based in London and will focus on new build, commercial as well as fit-out, Pringle adding that tenants now want more modular solutions to how their office space will look.
He said that he will also focus on product design as well as designing several luxury houses in the Mediterranean – Pringle has already designed a house in the hills above the French city of Nice.
When Perkins & Will bought Pringle Brandon, Pringle was made managing director of its London arm before being moved to regional director of its Europe and Middle East business.
Last year, Perkins & Will also bought Penoyre & Prasad, the practice of another former RIBA president, Sunand Prasad.