Company joins Michelmersh and Ibstock in restarting production
Listed brick manufacturer Forterra is the latest to say it will begin firing up kilns.
Last month, the firm said it was suspending all business operations – less than 24 hours after Boris Johnson put the country into lockdown on 23 March.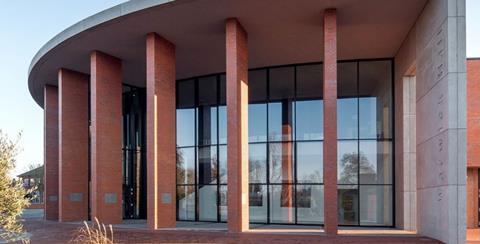 In a statement, the firm said: "Forterra has started the process of carrying out risk assessments and are pleased to announce that kilns will be fired up ready to start production at one of its brick manufacturing facilities [this] week."
It said that it had drawn up working practices which allow production to restart at the plant at Desford, Leicestershire, while making sure staff are able to follow social distancing rules.
It added that its Bison Precast plant at Swadlincote, Derbyshire, was also starting up again this week.
Two more plants will open next month, Forterra said, with the majority of its 18 plants open by July.
Chief executive Stephen Harrison said: "This move means that we are able to support our housebuilder customers as they also begin the process of returning to work over the coming days and weeks."
Last week, Taylor Wimpey, Vistry and Persimmon said they were all restarting jobs in the coming days and weeks.
Other brick manufacturers to announce last week they have fired up kilns again include Michelmersh and Ibstock.