Prime minister Edouard Philippe says five-year restoration targeted by Macron will be a 'huge challenge'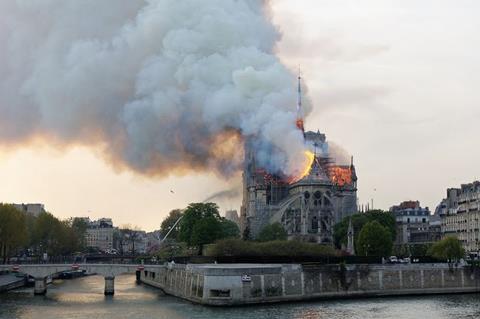 French prime minister Edouard Philippe has said an international design competition will be launched to seek proposals for a new spire for fire ravaged Notre-Dame Cathedral.
At a news conference in Paris, Philippe admitted that the five-year target set out by President Emmanuel Macron for rebuilding and restoring the 850-year-old gem would be "obviously a huge challenge" following the devastation wrought on Monday evening.
Philippe said the competition for a new spire would be open to practices from across the globe but would be faced with the question of whether to produce a replacement structure "identical" to the 19th century spire destroyed this week along with the building's roof, or a more modern response.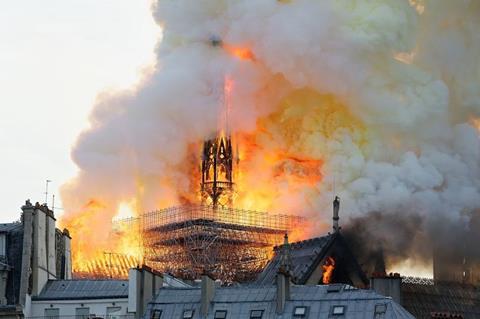 The prime minister said repairing Notre-Dame was an "historic responsibility" that the current generation bore for future generations.
Macron's ambition, set out on Tuesday evening, is for Notre-Dame to be restored in time for the Paris Olympics in 2024.
Phillipe also used the news conference to salute the 400 Paris firefighters who risked their lives to bring the fire under control and to announce tax breaks for donations to the restoration fund.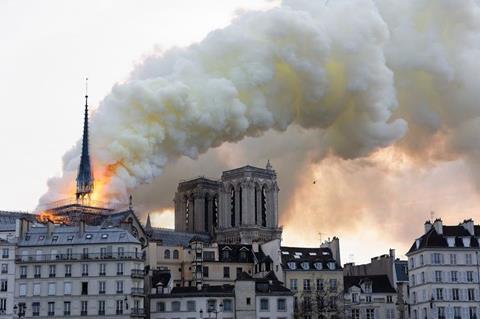 On Monday, RIBA president Ben Derbyshire described Notre-Dame as the "pinnacle of achievement by medieval stonemasons" and that the institute would support its restoration "to its rightful place in the pantheon of great structures".
However he added that the fire, the cause of which is still under investigation, appeared to be the latest in a long line of avoidable tragedies.
"Too many heritage assets have been damaged by neglect, carelessness or conflict in recent years," he said.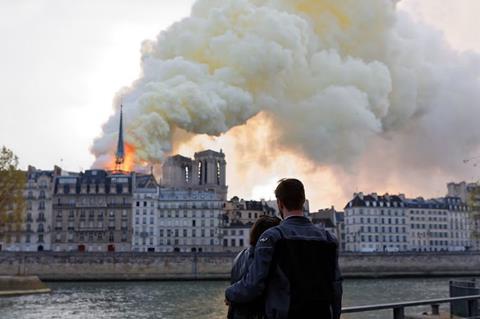 Donations in excess of €800m (£692m) have so-far been recieved.
The AFP news agency reported that François-Henri Pinault, chairman Kering group, which owns the Gucci and Yves Saint Laurent fashion brands, had pledged €100m (£86m); the Reuters news agency reported that the family of Bernard Arnault's and its LVMH a business had pledged €200m (£172m).
On Tuesday, Mayor of Paris Anne Hidalgo said she and Notre-Dame rector Bishop Chauvet would co-ordinate fundraising for work which would "necessarily take several years".