Close to 30 firms appointed to array of lots
The Department for Education has announced the winners of its £7bn school building programme.
Nearly 30 firms have won spots on the four year deal which covers more than 20 lots.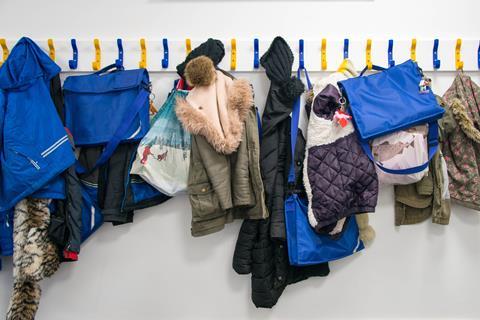 The framework is available to local authorities, schools, academies, FE colleges, universities, and other public bodies which provide educational facilities in England.
See list below
High value band – Intended for projects over £12m
Lot 1 – High value band: North
Bowmer and Kirkland Ltd
Willmott Dixon Construction Ltd
BAM Construction Ltd
Kier Construction
Wates Construction
Lot 2 – High value band: South
Bowmer and Kirkland Ltd
Willmott Dixon Construction Ltd
BAM Construction Ltd
Kier Construction
Wates Construction
Skanska Construction UK Ltd
John Graham Construction Ltd, t/a GRAHAM
Bouygues UK
Medium value band – Intended for projects between £6m and £12m
Lot 3 – Medium value band: North East and Yorkshire
Interserve Construction Limited
Galliford Try Building Limited
Morgan Sindall Construction and Infrastructure Ltd
ISG Construction Ltd
Henry Boot Construction Limited
Lot 4 – Medium value band: East Midlands
Interserve Construction Limited
Galliford Try Building Limited
Morgan Sindall Construction and Infrastructure Ltd
ISG Construction Ltd
John Graham Construction Ltd, t/a GRAHAM
Henry Boot Construction Limited
Lot 5 – Medium value band: East of England
Interserve Construction Limited
Galliford Try Building Limited
Morgan Sindall Construction and Infrastructure Ltd
ISG Construction Ltd
Henry Brothers Limited
Mclaren Construction Limited
Lot 6 – Medium value band: London
Interserve Construction Limited
Galliford Try Building Limited
Morgan Sindall Construction and Infrastructure Ltd
ISG Construction Ltd
Geoffrey Osborne Limited
Baxall construction limited
Mclaren Construction Limited
Lot 7 – Medium value band: South East
Interserve Construction Limited
Galliford Try Building Limited
Morgan Sindall Construction and Infrastructure Ltd
ISG Construction Ltd
Geoffrey Osborne Limited
Mclaren Construction Limited
Lot 8 – Medium value band: South West
Interserve Construction Limited
Galliford Try Building Limited
Morgan Sindall Construction and Infrastructure Ltd
ISG Construction Ltd
Spatial Initiative
Goldbeck
Lot 9 – Medium value band: West Midlands
Interserve Construction Limited
Galliford Try Building Limited
Morgan Sindall Construction and Infrastructure Ltd
ISG Construction Ltd
Bouygues UK
Lot 10 – Medium value band: North West
Interserve Construction Limited
Galliford Try Building Limited
Morgan Sindall Construction and Infrastructure Ltd
ISG Construction Ltd
Low value band – Intended for projects up to £4.5m
Lot 11 – Low value band: North East
Bowmer and Kirkland Ltd
Kier Construction
Wates Construction
VINCI Construction UK Limited - Building Division
Lot 12 – Low value band: Yorkshire and the Humber
Bowmer and Kirkland Ltd
Kier Construction
Wates Construction
ENGIE Regeneration
Spatial Initiative
Rayner Rowen Construction Ltd
Lot 13 – Low value band: East Midlands
Bowmer and Kirkland Ltd
Kier Construction
Willmott Dixon Construction Ltd
Wates Construction
G F Tomlinson
Lot 14 – Low value band: East of England A
Bowmer and Kirkland Ltd
Kier Construction
VINCI Construction UK Limited - Building Division
ENGIE Regeneration
The McAvoy Group Limited
Lot 15 – Low value band: East of England B
Bowmer and Kirkland Ltd
Kier Construction
Willmott Dixon Construction Ltd
Wates Construction
ENGIE Regeneration
Spatial Initiative
Lot 16 – Low value band: London
Bowmer and Kirkland Ltd
Kier Construction
Willmott Dixon Construction Ltd
Wates Construction
VINCI Construction UK Limited - Building Division
ENGIE Regeneration
Spatial Initiative
Lot 17 – Low value band: South East A
Bowmer and Kirkland Ltd
Kier Construction
Willmott Dixon Construction Ltd
Wates Construction
Baxall construction limited
ENGIE Regeneration
Spatial Initiative
Lot 18 – Low value band: South East B
Bowmer and Kirkland Ltd
Kier Construction
Willmott Dixon Construction Ltd
Wates Construction
ENGIE Regeneration
Spatial Initiative
Lot 19 – Low value band: South West A
Kier Construction
VINCI Construction UK Limited - Building Division
ENGIE Regeneration
Darwin Group
Lot 20 – Low value band: South West B
Kier Construction
ENGIE Regeneration
Lot 21 – Low value band: West Midlands
Bowmer and Kirkland Ltd
Kier Construction
Willmott Dixon Construction Ltd
Wates Construction
G F Tomlinson
Lot 22 – Low value band: North West
Bowmer and Kirkland Ltd
Kier Construction
Wates Construction
Conlon Construction Ltd