Initiative estimated to be costing Treasury £50bn
Chancellor Rishi Sunak is extending the government's job retention scheme until the end of June.
The initiative, announced last month, was due to have ended on 31 May.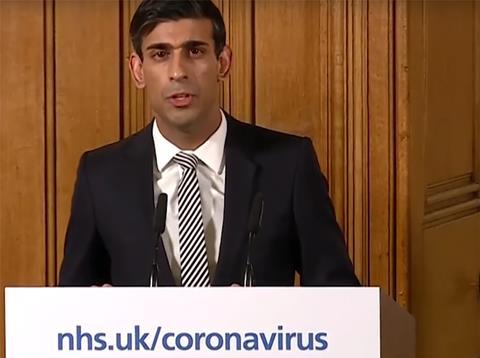 But this afternoon the Treasury said it was being extended until the end of June.
The scheme is due to formally open on Monday with payments backdated to 1 March.
Thousands of employees in the construction sector have been furloughed with this week the country's biggest housebuilder Barratt putting more than 5,000 staff into furlough.
Sunak added: "It is vital for people's livelihoods that the UK economy gets up and running again when it is safe to do so, and I will continue to review the scheme so it is supporting our recovery."
Thinktank the Resolution Foundation has estimated the initiative will cost the Treasury £40bn for every three months the scheme is operating, meaning extending it by another month will push the total bill up to £50bn.
Under the scheme, the state pays 80% of furloughed workers' wages up to a maximum of £2,500 per month. Employers then have the option to make up the remaining 20%.