Lulu Group head Yusuffali Kader buys site made famous by Arthur Conan Doyle for £110m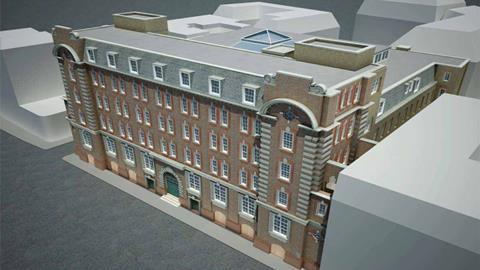 Galliard Homes has sold its Great Scotland Yard scheme to an Indian billionaire for £110m.
Contractor Bay Construct is already 30% through construction work on converting the police building into a hotel.
The hotel, which was once the centre for the Jack the Ripper investigation, has been bought by Middle East-based LuLu group, which is backed by one of India's richest men Yusuffali Kader.
The historic home of the London metropolitan police made famous by the novels by Arthur Conan Doyle will undergo a £50m refurb to turn it into a 92,000ft2 luxury hotel with 250 staff.
Galliard previously acquired a 125-year lease on the Grade II-listed building in 2013 and announced plans to turn it into a 5-star hotel. The hotel willl feature 235 rooms, a grand entrance foyer, winter garden lounge, top class restaurant and cocktail bar, library, 120-seater main conference room and ballroom.
The building will be extended with two new levels of basement and two new floors above the existing roof level including a top storey with a period-style Westmorland slate clad mansard roof.
The hotel is expected to open in 2017.