Contractor reports £500m jump in its order book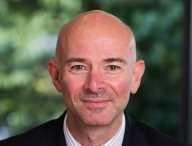 Galliford Try has seen a surge in new work in its construction business, with new orders up by £500m over the past year.
In a trading update to the City, the contractor said its order book for construction work has risen to £3.7bn in an improving market, up from £3.2bn in 2014.
The firm also revealed it has secured 98% of its projected revenue for its construction business for the current financial year, with 66% already secured for the year to 30 June 2017.
It added that Linden Homes and Galliford Try partnerships – the firm's housebuilding divisions – were also trading well and in line with expectations.
The total homes completed by both businesses was up to 1,603 in 2015 from 1,529 the previous year, while total reserved, contracted or completed sales stood at a record £740m, up £95m on the previous year.
Galliford Try also revealed its net debt has increased to £95m, up from £35.9m in 2014, after investment in Linden Homes and partnerships.
Galliford Try chief executive Peter Truscott said: "Market conditions have remained positive, with build cost increases stabilised to a manageable level.
"In Linden Homes we have improved our margins and increased outlet numbers and unit sales per outlet.
"In partnerships we continue to make progress in line with our strategy, and are considering whether we can expedite that growth.
"In construction our order book remains strong, with good visibility on projected revenue for the rest of this year and next."