Investments boss Andrew Richards to replace Ian Baker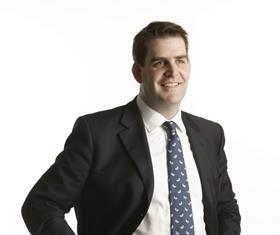 Construction giant Galliford Try has appointed Andrew Richards group MD of its housebuilding arm, Linden Homes.
Richards, currently managing director of Galliford Try's investments division, will take up the role running Linden Homes from July.
Richards told Building that his background running Galliford Try's investments division meant that he would be perfectly placed to investigate whether Linden Homes could make more use of joint ventures, partnership deals, and sales to the private rented sector.
He said the focus of Linden would remain building a higher margin business following the turnover expansion of the past three years, which saw the number of homes sold each year increase by 80% between the year to June 2010 and the same period in 2012. "I want to take time to ensure we've captured everything we can to be as efficient a business as we can be," he said.
Richards came to Galliford Try with the purchase of Morrison's investments business in 2006. Galliford's investments business includes 30 projects with a total funding requirement of £1.9bn including schools, hospitals and housing projects.
His appointment follows the unexpected stepping down of his predecessor, Ian Baker, in December last year after a sudden and serious illness.
The announcement of Richards' appointment came as Galliford Try published an interim management statement this morning for the period between January 1 and May 7 showing £836m in house sales, up 8% on the previous year. It said reservations per site were up 6% year on year, and that it expected the government's Help to Buy scheme, announced in the Budget, to drive an increased level of sales from next year.
The firm said its construction order book remained stable at £1.6bn with a slight drop in the amount of next year's revenue secured – 77% compared to 80%.
Chief executive Greg Fitzgerald said the firm had made "strong progress" since the beginning of the year driven by "further improvements" in the housebuilding division. He said: "In a continuing difficult market our construction division is operating well, driven by robust risk management and a disciplined focus on projects which will deliver appropriate returns. Overall, and despite prolonged winter conditions which impacted on production levels, the Group expects to report results in line with the current market consensus for the full year ending 30 June 2013."
He added it was a "pleasure" to announce the appointment of Andrew Richards as the new managing director of our housebuilding division, saying the decision had been taken following an "extensive" internal and external search. He said: "His financial discipline and commercial acumen will undoubtedly bring a fresh approach to the company and leadership team. Having worked for the Galliford Try Group for over seven years, Andrew has solid understanding of the company, which will set him in good stead for taking the business forward."