Firm took tough stance in negotiations to drive down price; Miller Construction chief to stay with Miller Group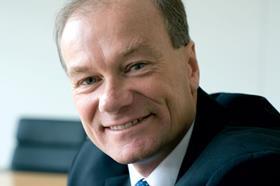 Galliford Try twice walked away from negotiations with Miller over the purchase of its construction division in a bid to secure a bargain price, Building understands.
Galliford Try this morning announced the acquisition of the £410m-turnover loss-making Miller Construction business without having to outlay any cash, as the purchase price of £16.6m is offset by £23m of cash on Miller's books which will transfer with the deal.
Miller has been looking to offload its construction division in advance of a planned flotation, with Miller likely to achieve a higher valuation as just a housing business.
A source close to the deal said: "Miller needed to sell, but Galliford didn't need to buy and they have done a very good deal off the back of that."
Cenkos analyst Kevin Cammack said the deal "does on the surface look like a knock-down price."
Announcing the acquisition, Galliford Try chief executive Greg Fitzgerald said the deal had been "achieved at a very good price".
Galliford 'walked away' from deal
Building understands that after being approached by Miller's advisors, Galliford Try baulked at the initial valuation, with Miller then coming back with a lower valuation for the business.
After entering exclusive talks it again walked away following due diligence, only to return to the negotiating table and conclude the deal.
Galliford Try's construction division chief executive Ken Gillespie refused to say Galliford had picked up a bargain, but said: "Miller had drivers for the sale from their side which created an opportunity for us."
Gillespie said the deal allowed Galliford to meet its expansion plans for its construction business overnight, by adding £410m in turnover.
The acquisition doubled the firm's order book to £2.8bn, and allows it to grow construction turnover to £1.5bn by 2018. It currently reports revenue of just over £900m.
The chief executive of 700-strong Miller Construction, Chris Webster, will not transfer with the deal and will remain with the Miller Group.
The rest of Miller Construction's senior team will join Galliford Try, with some due to take places on the Construction Investments divisional board. Galliford said it would incur £4m of one-off costs to integrate the business, generating cost savings of £7m a year, but Gillespie said none of these savings would come by cutting operational staff.
"We will look at savings in back office staff where you'd expect," he added.
Acquisition about growth
Gillespie said the decision to purchase Miller was "about growth" for the business and represented an excellent strategic fit.
He said Miller would give Galliford Try an entry into the lucrative health sector because of its position on the Procure 21+ framework, and a similar position in defence given its role on Ministry of Defence frameworks, both markets that Galliford had struggled to enter.
He said there was only one framework - for the Ministry of Justice - on which the two firms both had a place, meaning there was no danger of combining the two firms leading to cannibalising of revenue streams.
"There's next to no overlap in terms of frameworks or in terms of work we're bidding," he added.
Miller reported a loss of £4.6m in 2013, which according to its annual report was due to "write-downs on a limited number of historic contracts which had been procured competitively on the basis of price".
"These projects encountered cost overruns as a result of operational issues, insolvency of subcontractors and difficulties in recovering the cost of client variations to project specifications," the firm added.
Galliford said in a statement that Miller restructured or exited its loss-making contracts last year and is on course to return to profit in 2014.
Gillespie confirmed that all liabilities for existing contracts have transferred with the deal, but said he was confident that Miller had made adequate provisions to cover the problems on these contracts, and that its focus over the last couple of years on framework contracts and long-term clients meant that there would not be further problems.
"I led the due diligence myself, and took my top team in to do it. These issues we've been through and I'm confident that these problems are well provided for," he said.
Galliford said the deal would add to profit straight away, even counting for the £4m it will spend restructuring the business.
However, analyst Kevin Cammack said that despite the low price, it was too early to say whether the deal was good news for Galliford Try.
He said: "On one hand Galliford seems to have got a good deal, but you have to ask why no-one else in the market wanted this business. There have been plenty of deals in the past, such as Carillion buying Mowlem or Morgan Sindall buying Amec, that have looked good value but you haven't seen great value creation.
"You only know whether the deal is cheap when the existing contracts have worked through."
The sale leaves Miller Group with a £400m turnover housing, development and mining business.
The firm has confirmed it is conducting a strategic review with a possible stock market flotation on the cards.
Philip Bowman, chairman of the Miller Group, said: "The acquisition of Miller Construction by Galliford Try will … enable the Miller Group to concentrate all its efforts on expanding its property interests now that the housing and commercial property markets are again showing strong signs of growth."
Cammack said: "From Miller's point of view you can argue that they've sold this business at the lowest point in the market simply to ease the way for their flotation. If they don't manage to get the float away it will be incredibly embarrassing."