Contractor's regeneration arm will build 261-home retirement village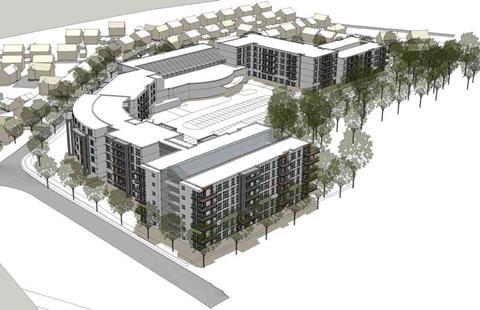 Galliford Try's regneration arm has opened in Bristol and kicked off with a £42m contract to build a 261-home retirement village in nearby Stoke Gifford.
Galliford Try Partnerships won the job for ExtraCare Charitable Trust, its seventh retirement village for the client.
The development will include a community hall, a bar, bistro, library, a gym, shop, hair salon, craft room and other health facilities.
Newly-established Galliford Try Partnerships West will be led by regional director Jon Young, who moves over from Galliford Try's building division, where he was responsible for projects including the redevelopment of Gloucestershire Cricket Club.
Galliford Try Partnerships already has offices in Exeter, London, Hinckley, Warrington and Newcastle.
Stephen Teagle, chief executive of Galliford Try Partnerships, said: "The Western region is a key area for us as we continue to expand our business and pursue our objective of increasing the supply of housing and regenerating our cities.
"The confidence demonstrated in our new business by ECCT is testament to the high standards that Galliford Try Partnerships is already delivering across the country. We are investing in Bristol and the West of England as an area of future growth, and Jon Young and his new team are committed to delivering further successes."