Shareholder MJ Gleeson tells stock exchange GB Building's parent company likely to go into administration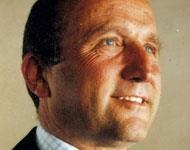 The parent company of £200m-turnover contractor and developer GB Building Solutions is set to appoint administrators, according to a statement by a major shareholder in the firm.
The contractor, which has its roots in the 100-year old MJ Gleeson business, is currently engaged in a number of major schemes, including a £34m contract to build 717 student homes for Kings College, London, and was thought to be in good health after winning a number of major contracts in 2014. However, reports surfaced in the last day that GB Building Solutions was about to enter administration, and now MJ Gleeson has said that GB's parent company, GB Group Holdings, which it retains a 25% ownership of, is about to appoint administrators.
In a statement to the stock exchange, MJ Gleeson said: "MJ Gleeson … has been notified that GB Group Holdings Limited, in which the Group has a 25% shareholding, has given notice that it intends to appoint Administrators."
GB Building Solutions was part of Gleeson until Martin Smout led a management buy-out of Gleeson's contracting arm in 2005, which resulted in the rebrand to GB Building Solutions. Smout remains chairman of the firm.
Gleeson said that its £4.9m investment in GB Group Holdings was now "considered to be at risk", and may have to be written down as an exceptional item in the current year's accounts.
In its most recent accounts, published last September, GB Group Holdings reported a pre-tax loss of £1.23m in the 18 months to Dec 2013 on turnover of £211m. However it reported a net cash position of £6.26m, and Smout said at the time trading had improved, leaving the firm with around £200m annual turnover and its highest order book level, £330m, for five years.
The group employed 259 people at the end of 2013. According to reports Smout was trying to put together a rescue deal with the firm's bankers as late as yesterday.
No formal announcement of the appointment of administrators has been published, and it is not clear whether GB Group's trading companies are also set to be put into administration.
Building has been unable to contact Martin Smout. Calls to GB Building's head office in Sunbury-on-Thames went through to voice mail.