Investment firm RAG-Stiftung buys majority stake in civil and structural engineering consultant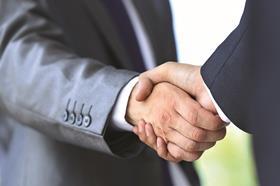 German investment firm RAG-Stiftung has bought a majority stake in engineering consultant Pell Frischmann.
The investor has bought out the stake previously owned by the Frischmann family and part of the Prabhu family, and has announced that Pell Frischmann senior management team members Tushar Prabhu and Richard Barrett will become joint chief executives.
Dr. Wilem Frischmann, who has been with Pell Frischmann since 1958, will be stepping down from his role as chairman and will take on a new role as a strategic advisor to the board.
Jürgen Wild, managing director of RAG-Stiftung, will take over as chairman.
Wild said: "Our strategy is to invest in market leading firms with an international reach and a strong existing management team that delivers steady returns and growth. Pell Frischmann fits our criteria perfectly."
Dr. Wilem Frischmann said: "Pell Frischmann has grown to become one of the most respected consultant engineers in the business, and I am delighted that we have found an investment partner to help continue this legacy and provide an ideal platform for further growth."