Brian Berry calls chair appointment a surprise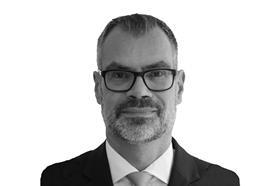 Making sure the board of the Construction Industry Training Board is representative of the whole industry is key to the group's survival, according to trade body boss Brian Berry.
The chief executive at the Federation of Master Builders (FMB) admitted yesterday's announcement that Peter Lauener would take on the chair position was "quite a surprise".
But he added: "What we need is a board the whole industry can have faith in.
"Having trustees who are representative of the whole industry is what is key. His challenge, as a neutral chair, will be to pull everyone together."
Lauener had been due to retire last autumn after stepping down as the boss of the Education and Skills Funding Agency and Institute for Apprenticeships, before being parachuted in to take over as interim chief executive of the Student Loans Company, a role which he will continue to carry out in tandem with the chairmanship at CITB.
Berry (pictured) said making sure the CITB's board is more representative of the whole construction sector needed to be a top priority for Lauener when he takes the reigns from James Wates on 1 May.
Berry said: "The CITB Board currently only has one person from an SME firm and that person is a Human Resources professional rather than someone with an SME contractor background. SME firms make up 98% of the construction industry and train two-thirds of all apprentices.
"It is therefore right that this is reflected at Board level with at least half of its members being SME contractor representatives. If we get the governance structure right, the CITB will automatically start to better reflect the needs of small construction firms and therefore the needs of the industry as a whole."
Three new board trustees are expected to be confirmed in the coming months.