Impact of covid on how many passengers will use railway not yet assessed, Andrew Stephenson adds

The government has said pressing the start button on the £100bn HS2 scheme was the right thing to do – despite worries not enough people will use it and claims that the job has jumped in price by £70bn.
The minister in charge of the scheme Andrew Stephenson admitted the covid-19 pandemic had changed people's commuting habits with many people being forced to work from home rather than travel into work.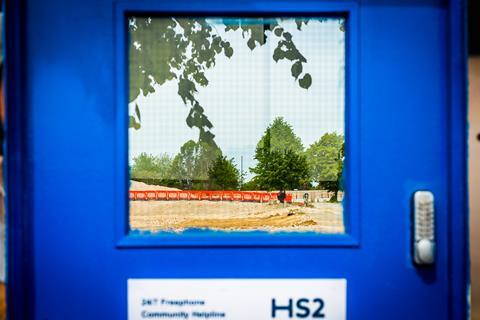 But he told MPs: "We are confident that the strategic case for HS2, including its subsequent stages to Crewe, Manchester and Leeds remains clear and that there remains a case for increasing capacity on the UK rail network, bringing cities closer together and levelling up regions across the UK."
And in a written reply, he said: "The rapid development and the uncertain outcome of the covid-19 outbreak mean it has not yet been possible to undertake specific analysis to determine its impact on HS2.
"The Department for Transport is working with colleagues across Whitehall to understand the impact on transport demand and the pandemic's wider effect on the economy."
Earlier this week, Lord Berkeley the former deputy chair of the Oakervee Review, which in February recommended that HS2 be built, claimed the cost of the project could hit £170bn.
A DfT spokesperson said: "We do not recognise these baseless, false figures."
The Labour peer said the new figure had been based on analysis by railway costs consultant Michael Byng, a vocal critic of the scheme.