AHR-designed canopy part of the modernisation of the entire Glasgow subway network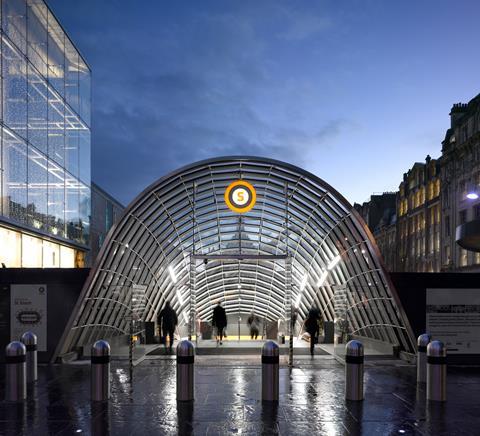 The first of two AHR-designed glazed canopy entrances to Glasgow's St Enoch subway station has been opened.
Commissioned by Strathclyde Partnership for Transport, St Enoch is one of seven subway station refurbishments that AHR is undertaking in Glasgow and forms part of a major modernisation plan for the Glasgow subway network.
AHR – the former UK arm of the demerged Aedas business – said the design was inspired by 19th century cast and wrought iron structures in Glasgow. The full station refurbishment will complete later this year.