Programme of works includes remodeling of the interior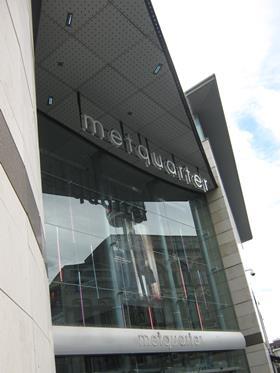 Gleeds has begun work on-site for the multi-million pound revamp of Liverpool's Metquarter, the city's third largest shopping centre.
The consultant was first appointed as cost manager for the scheme and then employer's agent. It was then drafted in by developer Queensberry to project manage the pre-contract stage and provide support through the build phase.
The programme of works includes remodeling of the interior to extend and open up the available space, as well as an overhaul of the associated services to accommodate the new floorplan and breaking through the building's external façade to create balconied areas and terraces.
Sara Boonham, Gleeds' head of retail developments, said: "It's been a long road to get to this point but we are delighted to see work getting underway on the ground, with changes now happening at a considerable pace.
"Queensberry has a vision to completely revitalise and reposition Metquarter as the premium leisure and retail destination in Liverpool's city centre and we are delighted to be able to bring our experience to the fore and make that vision a reality".
The work is expected to finish by the autumn.