Consultant says era of Monday to Friday working in office has gone
Gleeds has become the latest firm to confirm it is rethinking how much space it needs in the future, saying it will cut back on the number of desks at its offices by as much as 40%.
Last month, Aecom and Arcadis both said they were rejigging the amount of office space they needed because of the imapct of the pandemic with staff now wanting to split work between an office and the home.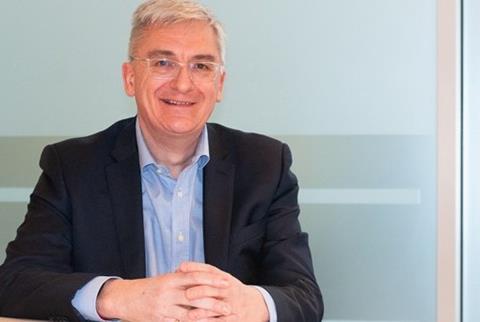 Gleeds moved into a new Bristol office last autumn and the man in charge of its UK business said that office's ratio of six desks for 10 people would eventually be rolled out across its 20 UK offices.
Douglas McCormick added that the office at the Aurora Building in the middle of the city would be a template for its future office demands.
"We're expecting staff to be in two to three days in the office," he added. "It's about how we develop meeting space, communal space rather than the factory of 9-5. That thinking has gone."
He said the firm was looking at how people wanted to work once lockdown restrictions were lifted and the covid pandemic tailed off.
McCormick added: "We have to be much more flexible around people's lifestyles. You can be anywhere and work effectively."
The firm has nearly 900 staff in the UK and McCormick said it is expecting to hit the 1,000 mark by the end of the year.
Its offices have been open during the latest lockdown for people who cannot work from home, with McCormick saying staff using them included younger people living in flat shares or those who have been having problems with internet connections at home.
Last week, London developer Derwent said there was growing demand from occupiers to return to offices once latest lockdown restrictions are lifted, with productivity levels and staff mentoring among the concerns raised the longer homeworking has gone on.