Balfour Beatty confirms it has finally scrapped historic brand Mansell along with Birse Civils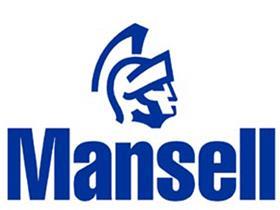 Mansell and Birse Civils have finally been scrapped as brands, Balfour Beatty has confirmed.
As Building first revealed in March, Balfour Beatty began phasing out the Mansell and Birse Civils brands last year, following the firm's major restructure, with the intention of ditching them entirely by the beginning of 2014.
Today Balfour Beatty confirmed the brands were no longer in use, with the businesses now fully integrated into Balfour Beatty Construction Services UK.
Mansell, which was established in 1908, was bought by Balfour Beatty for £42m in 2003, and has mainly focused on smaller regional projects, as well as housing and fit-out.
It was Balfour Beatty's largest subsidiary, with turnover of around £800m and 2,300 staff.
Doncaster-based Birse, founded by Peter Birse in 1970, was bought by Balfour Beatty in 2006, with the building arm of the business integrated into Mansell and the civil engineering arm continuing to operate as an independent company within the Balfour Beatty Group.
When Balfour Beatty announced its wide-ranging restructure in October 2012, the firm said eight of its 15 existing brands would be scrapped, but Mansell and Birse Civils would be retained, along with Balfour Beatty Engineering Services; Raynseway Construction; Balfour Beatty Ground Engineering; and fit-out business Office Projects Ltd (OPL).
At the time Mike Peasland, then chief executive of Balfour Beatty's UK construction business, told Building that there was a "question mark" over how long Mansell would be retained as a brand, with the existing Mansell business incorporated into Balfour Beatty's regional workstream in the restructure.
At the time Peasland said the delay in dissolving the Mansell brand was in part due to a desire not to unsettle its customers.
He said: "What we don't want to do is spook the customers. The customers have got to get comfortable in terms of what they get so they see the same people and the same organisation, as such.
"We've seen other [firms] move too quickly to move on brands and then move back because the customers have been unsettled by it."