Bam-sponsored University Technical College specialising in construction and engineering now set to be built at Chatham Docks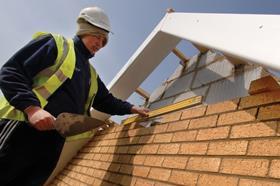 A new University Technical College (UTC) specialising in engineering and construction is to be built at Chatham Docks in Kent after the government confirmed funding for the £10m project.
The UTC, sponsored by Bam Construct, Land Securities and others including the University of Greenwich, Medway Council and BAE Systems, is due to open in September 2015 with a public consultation on the proposal now underway.
Housed in a 'state-of-the-art' building on a 5,000m2 site, the UTC will educate up to 600 students aged between 14 and 19, for 40 weeks of the year.
Professor Alan Reed, director of regional development at the University of Greenwich and chairman of the UTC project steering group, said the project could now go ahead subject to finalising the land acquisition with developer and landowner Peel and securing detailed planning permission.
"Importantly, the £10 million new build will be in close proximity to the University of Greenwich, MidKent College and the Royal School of Military Engineering, thereby providing UTC students with easy access to the specialist facilities in engineering and construction available at these partners," he added.
Medway council leader Rodney Chambers said: "Medway has a rich history of construction and engineering, and a UTC specialising in these subjects will not only continue this tradition, but will also equip a new generation with first class technical skills that will help them pursue careers in these important sectors at all levels.
"The UTC will enable a degree of specialisation before the age of 16 that is currently unavailable, and it will engage and enthuse students."