Jeremy Pocklington will be responsible for helping turn policy into action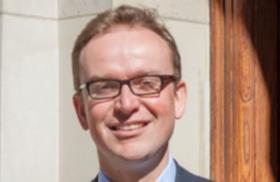 The Ministry of Housing, Communities and Local Government has appointed a new director general for housing.
Jeremy Pocklington (pictured) will replace the outgoing director general Helen MacNamara, who is leaving to take up the role of director general of propriety and ethics in the cabinet office in September.
The role of the ministry's board is to advise and support ministers on the operational implications and effectiveness of policy proposals and help turn policy from ideas into actions and results.
Pocklington is currently the director general of energy and security in the Department for Business, Energy and Industrial Strategy.
Pocklington said: "I am delighted to take up this exciting challenge as the government builds the homes our country needs, ensuring safe and decent homes in a market that's fit for the future."
He has held his current role since February 2015.