Education secretary names first 68 institutions to provide new technical qualifications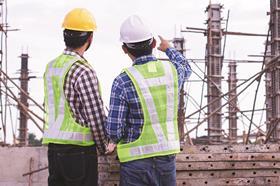 The government has announced the 68 providers who will be responsible for teaching T Levels when they launch in September 2020.
The first 52 colleges and post-16 providers to teach the new T Levels have been chosen, with education secretary Damian Hinds setting out the plans, which provide an alternative to A Levels for technically-minded students.
T Level course content is determined by a panel of employer-representatives, with all courses set to include three-month industry placements.
Hinds said: "For too long young people have not had a genuine choice about their future aged 16. Whilst A Levels provide a world class academic qualification, many technical education courses are undervalued by employers and don't always provide students with the skills they need to secure a good job - that has to change.
"Naming the first 52 colleges and providers where young people will be able to study the first T Levels is an important step forward, and we will continue the work with business and the education sector so everyone can benefit from these vital reforms."
The standard of the courses will be assured by Ofqual and the Institute for Apprenticeships.
But the Federation of Master Builders has warned that government and industry should not expect too much from new graduates with a T Level in construction.
Chief executive Brian Berry said: "The idea that a student who has completed a T Level in bricklaying is able to call themselves a qualified bricklayer is not credible. The government must be realistic about how much can be achieved in two years of largely college-based learning."
Courses in construction, digital and education and childcare will be the first batch of T Levels taught, with a further 22 courses set to be rolled out in stages from 2021.
They will cover sectors such as finance and accounting, engineering and manufacturing, and creative and design.