Series of measures proposed to counter rise in legal challenges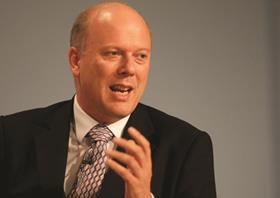 The government has announced a series of measures to drive out "meritless" applications for judicial review.
New figures show the number of judicial review applications rose from 6,692 in 2007 to 11,359 in 2011 – but just one in six were granted permission to proceed beyond the earliest stages and the number which were ultimately successful fell from 187 to 144.
The vast majority of cases are immigration disputes, but many major construction schemes, particularly large infrastructure projects, are also held up by judicial review challenges.
The proposed measures include:
Introducing a £215 court fee for anyone seeking a hearing in person after their initial written judicial review application has been turned down.
Banning people from seeking a hearing in person if their initial written application has been ruled as totally without merit.
Halving the time limit for applying for a judicial review of a planning decision from three months to six weeks.
Reducing the time limit for applying for a judicial review of a procurement decision from three months to four weeks.
Justice secretary Chris Grayling said: 'Judicial Review should be used by people who have carefully considered whether they have proper grounds to challenge a decision. We are changing the system so it cannot be used anymore as a cheap delaying tactic.'
Head of infrastructure at WSP, Duncan Symonds welcomed the announcement: "This is good news. To maintain our global competitiveness and attract investors we need to be able to get infrastructure projects off the ground, systematically, without delay.
"You only have to look at how our European neighbours manage public consultation to see how slow and complicated our process is by comparison.
"Putting aside all other elements like quality and proper planning, the fact is that during the ten years that Crossrail was debated China built three railways. We need to find the right balance between the competing priorities of proper consultation and an efficient process."