Firms offering fake or low-quality apprenticeships could face prosecution under new rules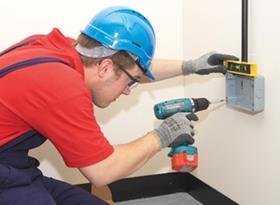 The government has launched a crackdown on companies who provide bogus training courses and fake apprenticeships that leave students out-of-pocket and unqualified.
A study by the Department for Business Innovation and Skills (BIS) found that many students had been lured into apprenticeships which offered low-level training and were left underqualified for jobs in the construction industry.
According to BIS, firms caught offering offering fake or low-quality training will now be prosecuted for misusing the term 'apprenticeship' and face a fine and prosecution in a Magistrates Court. The government is committed to giving apprenticeships similar legal protection as university degrees.
Skills minister Nick Boles said: "Everyone knows what a university degree means. It's an official title. Young people doing apprenticeships should get the same level of distinction.
"I'm supporting working people by defining the word 'apprenticeship' in law. This will ensure people get the best training and opportunities."
Balfour Beatty, who currently recruits approximately 150 apprentices a year, welcomed the protection. Leo Quinn, Balfour Beatty chief executive said: "Protecting and enhancing apprenticeships as proposed by the Government's Enterprise Bill will further build the status of apprenticeships and help to encourage business to invest in them.
"Our industry needs talent and skills, therefore it is crucial that apprenticeships remain world-class so that we can continue to attract the best and brightest individuals."