Route will run north-south through capital
The government must back Crossrail 2 and explain how it will fund it this year, according to National Infrastructure Commission boss Sir John Armitt.
The group, set up by former chancellor George Osborne in October 2015 to provide expert advice to the UK government, called on Boris Johnson to commit to the next stage of the late-running Crossrail project.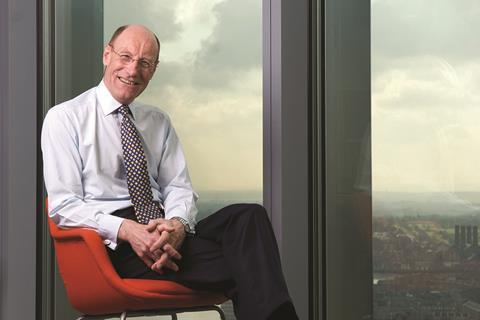 In its latest annual report, Armitt said: "The government's key priorities for 2020 should include confirming its plans to go ahead with Crossrail 2 and committing to fund it in the spending review 2020."
The commission added: "Despite the strong case for Crossrail 2, there has been an increase in calls to further delay, or even cancel it.
"The continuing delays and increasing cost overruns on the Elizabeth line are the most prominent argument but budget increases and delays on other major rail programmes, including HS2, have also contributed."
It said these were arguments for better project management and costings for the job, rather than delaying or cancelling Crossrail 2 which will run north-south through the capital from Tottenham Hale to Clapham Junction.
Armitt (pictured) said other key priorities for government included clarifying its position on and agreeing the route for the Oxford-Cambridge Expressway road and maintaining momentum on East West Rail, which will also link the two university cities.
Writing about the government's performance on progressing infrastructure schemes last year, the former chair of the Olympic Delivery Authority said its record had been "decidedly mixed".
He said: "There were important steps forward in the past year, such as the legislated net zero target, progress towards the development of a national digital twin, and the government pledge to have 40 GW of offshore wind capacity by 2030.
"But elsewhere, political uncertainty led to delayed decisions and stalled progress on the government's infrastructure commitments."
The commission called on the government to commit to a National Infrastructure Strategy that would lead to a prolonged plan for investment and said spending promises earlier this year would not be enough for some projects.
Armitt said: "In recent weeks, we have seen steps forward on high speed rail to serve the North and the Midlands, with government asking the commission to conduct an assessment to inform a new integrated rail plan. We have also seen several other welcome spending commitments, primarily linked to transport investment.
"However, money alone can't make up for months of lost time on some programmes and government now needs to set these funding pledges within a cohesive long-term plan."
The commission has also confirmed that James Heath, who is currently director of digital infrastructure at the department for culture, media and sport, will be its next chief executive.
Before joining the department in 2017, he was the BBC's policy director.
He replaces Phil Graham, who last month moved to the Greater London Authority as executive director for good growth.