Housing department appointee will oversee the government's management of the site
The Ministry of Housing, Communities and Local Government is searching for an experienced construction director to oversee the government's work on the Grenfell Tower site.
In a job advertisement posted to Building4Jobs.com, the MHCLG said it was looking for an "exceptional" director to lead the programme at the site.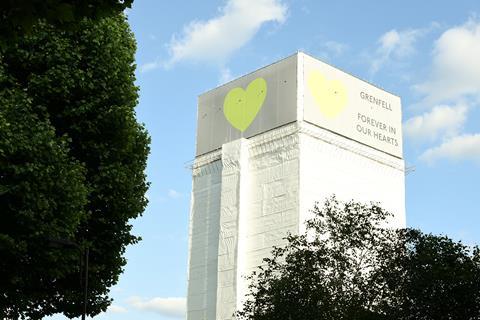 A basic salary of around £100,000 is on offer for the job.
According to the MHCLG the successful applicant will be responsible for operational decision-making and for overseeing arrangements for the government to provide effective, transparent and accountable oversight of the tower.
The new programme director will be responsible for the project from design through to delivery and handover, with the government saying this role will put into effect its responsibility for the site.
Describing the ideal applicant the job ad said: "This is a high-profile and important role which requires an ability to think strategically and operationally, to identify and manage risk and manage a programme of the utmost sensitivity.
"You will have extensive construction experience with an ability to talk to the sector and ask the right questions. You will also have commercial experience too and be able to deliver the project within budget."
Applications close on 8 March.