UK's official advisor on climate policy also brands lack of zero carbon homes standard as 'scandalous'
The Climate Change Committee has delivered a damning verdict on the government's "shocking" failure to retrofit existing homes, with the committee's chair describing the attempt to already put in place a zero carbon new build housing standard as "scandalous".
The Climate Change Committee's (CCC) latest progress report on delivering the government's net zero commitment said that the UK was not currently on course to meet its 2050 Net Zero target, with the failure to set out a clear strategy for insulating existing homes a "shocking gap in policy".
A summary of the report produced by the CCC said that while the government had in 2019 promised significant public spending on energy efficiency in homes, and committed to new policies last year, "neither has yet occurred" and "installations of insulation remain at rock bottom".
Pointedly, the body said that if insulation rates from pre-2012 had continued until today, then average energy bills would currently be £40 cheaper per annum.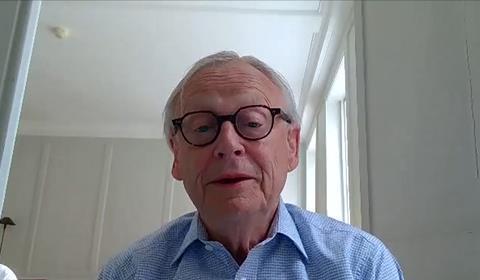 CCC chair Lord Deben also hit out at the government's failure to bring in a zero carbon new build standard to date, with the proposed Future Homes Standard – which the government claims will see homes built as "zero carbon ready" – not coming in to force until 2025. A previous target to ensure all homes were built to a zero carbon standard from 2016 onwards, set by the Labour government, was dropped by the Conservative in 2015.
Lord Deben described this situation, which he said meant that homes built now will require expensive retrofitting in future to meet net zero standards, as "scandalous".
He said: "The government has willed the ends but not the means.
"The UK is a champion in setting new climate goals, now we must be world-beaters in delivering them. In the midst of a cost-of-living crisis, the country is crying out to end its dependence on expensive fossil fuels. I welcome the Government's restated commitment to Net Zero, but holes must be plugged in its strategy urgently."
> Also read: How to Save the World - ideas that could transform construction
> The journey to decarbonisation remains a challenging one
The report also called on the government to reform the planning system to put reaching net zero at the heart of it. Lord Deben added: "Not only are we waiting for the promised Future Homes Standard but there is as yet no sign of the changes in the planning system necessary to reflect Britain's legal obligations for climate mitigation."
Overall, the CCC found that UK emissions are at just under half (47%) of their 1990 levels, with emissions rising 4% in the last year as the economy bounced back from the covid crisis, but remaining 10% below 2019 levels due to progress on energy generation.
The report says further progress must be led by Government policies with clear direction, credible delivery mechanisms and suitable incentives to shape private sector action, setting out 300 specific recommendations for further action.
Simon McWhirter, director of communications, Policy & Places, at the UK Green Building Council, said the bodies members – including developers and landlords – were "hugely concerned" that government action to decarbonise wasn't happening fast enough.
He said: "Tackling the climate and cost of living crises are two sides of the same coin; insulating our homes will reduce energy bills, bolster energy security and help achieve net zero carbon, whilst also delivering hundreds of thousands of quality jobs. The Government needs to urgently fill the gaping holes in policy for industry to speed up, skill up and scale-up.
"The CCC rightly identifies that energy efficiency in homes is the most significant policy gap in the building sector; with targets but no plan, funding or timeline for the much-needed policies. We're not going to hit our climate targets without a serious package of long-term structural and financial drivers in this area."