Cabinet Office publishes update on public sector estate rationalisation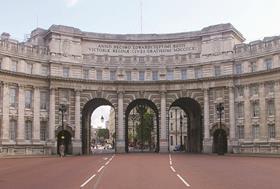 The government has reduced the size of its estate by two million square metres, equivalent to 18 Shard skyscrapers, in the past four years as part of its estate rationalisation strategy.
The Cabinet Office said shrinking the government's estate had saved taxpayers a cumulative £1.2bn, in its latest State of the Estate report for 2013.
The report found last year:
The government's estate reduced by 500,000 sq m
£240m was saved on running costs, against a 2009-10 baseline
There was a 7.6% reduction in the cost of office space per employee
Office space per employee was down from 13 sq m to 11.9 sq m
Carbon emissions down 14%
Waste produced down 15%
Cabinet Office minister Francis Maude said: "As part of our long-term economic plan this Government is shrinking its estate, getting out of land 26 times the size of Buckingham Palace over the last four years.
"We are on the side of hard-working people so I'm pleased we saved taxpayers a cumulative £1.2bn between the last General Election and March 2013 by getting out of or selling unnecessary and under-used properties".
In 2012 the government leased out Admiralty Arch on Pall Mall (pictured), which is set to be converted into a hotel.