Health minister says standardised components will help buildings' adaptability
The government wants modern methods of construction to be used in its ambitious hospital building programme over the next five years.
Health minister Caroline Dinenage said the NHS will be told to use new technology to build the 40 hospitals the Conservatives promised in the lead up to December's general election.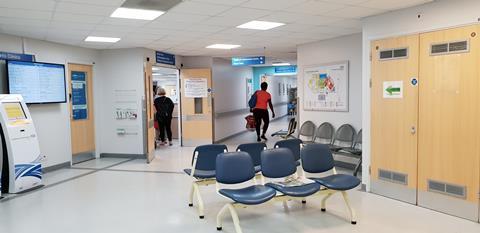 Boris Johnson has pledged £2.7bn to rebuild six existing hospitals and to build 40 in total.
Dinenage said: "We are encouraging the NHS to make the most of a range of modern construction approaches, including offsite manufacturing and standardisation, such as repeatable room design."
The comments came as part of a House of Commons debate on innovation in hospital design.
Dinenage said standardised design components would mean that the NHS can adapt buildings in the future after another Tory MP, Maria Miller, said advances in medicine meant that "any sense of coherence in the design of our hospitals has long been lost".
According to the Department of Health and Social Care, trusts in the first phase of the hospital building programme will also be issued with guidance on using modern construction methods to meet zero carbon targets.
"[They] have been instructed to ensure that they combine and contribute to the reduction in the NHS carbon footprint by following the framework developed by the UK Green Building Council on net zero carbon buildings," Dinenage added.