Action could be taken to crackdown on umbrella companies by next year's Budget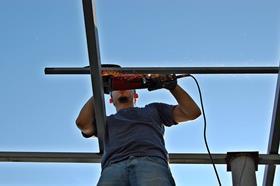 The government will review tax reliefs afforded to umbrella companies as part of a crackdown on tax avoidance, Chancellor George Osborne has announced in the Autumn Statement today.
In Treasury documents released today the government said it will review the "increasing use of overarching contracts of employment intermediaries such as umbrella companies".
Umbrella companies - which are used widely by UK contractors to employ construction labourers - afford workers tax reliefs, including for home to work travel.
The government plans to publish a discussion paper "shortly" that will inform "possible action" at the Budget 2015.
The announcement is the latest in the government's ongoing efforts to clampdown on tax avoidance.
In this year's Budget Osborne announced a clampdown on bogus self-employment, with the construction sector one of the main targets.