Fast track approach to be piloted for some projects
The government has set out a new cross-departmental plan to deliver major infrastructure projects more quickly.
The Nationally Significant Infrastructure Project (NSIP) Action Plan aims to streamline the planning process for schemes such as large offshore wind farms, waste water management facilities and new transport links.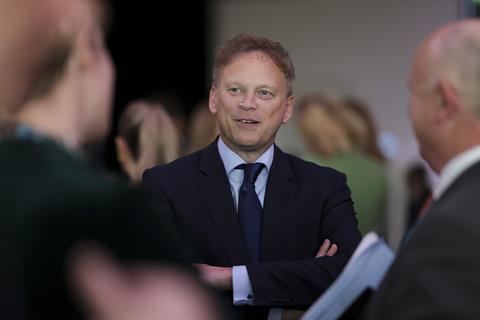 Between 2012 and 2021, there was a 65% increase in the time it took for NSIPs, which go through a separate planning process to conventional infrastructure projects, to be awarded Development Consent Orders, from 2.6 years to 4.2 years.
In a joint foreword to the action plan, levelling up secretary Michael Gove, energy secretary Grant Shapps, transport secretary Mark Harper and environment Thérèse Coffey wrote that the current NSIP consenting process had "served the UK well for more than a decade".
"However, the demands on the system are changing, and its speed has slowed," they said.
"The number and complexity of cases coming into the system is increasing. Policy changes are more frequent in response to a changing world."
The government's action plan includes new powers for secretaries of state to set shorter timelines for certain projects as well as a new pilot fast track process.
Environmental regulations around new development will be reformed, and a new Environmental Outcomes Report introduced with the aim to "reduce bureaucracy".
The use of Planning Performance Agreements will be revised and community engagement will be strengthened, the action plan claims.
Local government minister Lee Rowley said the plan demonstrated the "commitment across government to ensuring the planning system supports us to improve our energy security and deliver the major transport links and essential facilities this country needs to thrive".
The Department for Transport, Department for Environment, Food and Rural Affairs, and Department for Energy Security and Net Zero all have responsibility for NSIPs and will shortly make their own individual announcements updating national policy statements (NPS) for infrastructure.
The National Infrastructure Commission has been asked by government to provide recommendations on how the process to renew NPSs can be improved.
Mustafa Latif-Aramesh, legal director and parliamentary agent at law firm BDB Pitmans, said the action plan's proposals were "largely a collation of existing government announcements".
He said that though "the devil will be in the detail", the government's proposed new national policy statement for new nuclear, including small modular reactors, would provide confidence for those in that sector.
He added: "If the Government is serious about expediting end to end delivery, it will be important that reduced timescales and proportionality during one phase do not simply mean increased timescales and burden at an earlier stage.
"In that context, those who were expecting more proportionate measures on early consultation will be disappointed."