New members named for industry leadership body include representatives of consultants and the supply chain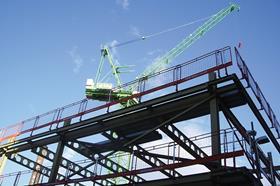 The government has responded to industry pressure by announcing this week that it has widened representation of the construction industry on its Construction Leadership Council.
Five new members have now been named as the industry leadership council was widened to include consultants and the supply chain.
The Construction Leadership Council (CLC) will comprise 13 members rather than 12, as originally announced.
The new members are David Cash, chairman of architect BDP, Mike Chaldecott of supplier Saint-Gobain, Brian Morrisroe of Morrisroe Construction, Simon Rawlinson, representing consultant EC Harris and industry group the Strategic Forum, and Stephen Stone of housebuilder Crest Nicholson.
The first meeting of the new CLC is scheduled for next month.
Writing in Building at the time of the original CLC announcement in July, CPA chairman and Knauf managing director, John Sinfield, criticised its initial make-up and said a "third of the UK construction industry – with a turnover of £47bn" was not represented.
He wrote: "The new make-up of the board, announced on 16 July, will not achieve [the needed] level of clarity. Yes, large construction firms are represented. The supply chain is not."
Responding to the latest announcement, a CPA spokesperson told Building: "We've worked hard to ensure the central role of construction product manufacturers and distributors is appreciated on the council, and we're very pleased with this appointment."
Former RIBA president Jack Pringle said the government has "responded to pressure" to make the CLC more representative.
Speaking to Building, he said: "The CLC may shape up, as it appears it has responded to pressure. It looks to me as if they are taking note of the need for a design team representative." However, he added that the lack of a chief construction adviser "is still a bad thing".
A source who lobbied the CLC told Building: "They've taken on board some constructive criticism and the views of a sizeable amount of the industry. It's good to see they've been willing to see what could have been a mistake the first time round, and changed it to avoid making that same mistake."