Federation of Master Builders boss blames apprenticeship levy for decline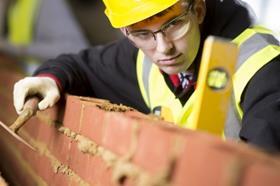 The number of people taking up apprenticeships fell by a quarter in the 2017/18 academic year, with the boss of the Federation of Master Builders blaming the apprenticeship levy for the sharp decline.
According to the latest government statistics 375,800 people started apprenticeships in the period compared with 494,900, a 24% decline.
FMB chief executive Brian Berry said the government needed to take urgent action and reform the apprenticeship levy.
Berry said: "At the recent Conservative Party Conference, the government announced much-needed reforms to the apprenticeship levy but these do not go far enough.
"From April 2019, large firms will be allowed to pass 25% of levy vouchers down through the supply chain to smaller firms but the FMB is calling for this to be increased to 100%.
"This is an important change because in construction, it's the smaller firms that train more than two thirds of all apprentices. Conversely, large firms don't tend to directly employ or train tradespeople."
Berry also said that the drop off in apprenticeship starts was even more concerning because of issues around access to workers in the wake of Brexit.
"We need to be training more UK-born apprentices to reduce future reliance on migrant workers from Europe or else the construction sector will grind to a halt. We need tens of thousands more apprentices and tens of thousands of migrant construction workers of all skill levels."