Industry experts warn government against watering down Energy Companies Obligation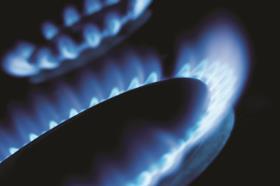 Any watering down of the Energy Companies Obligation programme would risk job losses and insolvencies in the construction sector and result in the government missing its carbon reduction targets, industry experts have warned.
This comes after last week the prime minister's spokesperson refused to rule out revising the Energy Companies Obligation (ECO) as part of a wider government review aimed at tackling the rising cost of living.
The ECO sits alongside the government's Green Deal and provides for retrofit work in poorer communities and households, funded by the energy companies.
The scheme is estimated to be worth £1.3bn a year and has so far led to more construction work than the Green Deal.
In recent weeks reports have emerged that the government is considering extending the deadline for energy companies to meet their carbon-cutting obligations under the scheme as a way of easing the pressure on consumers' fuel bills.
Extending the deadline for energy firms would slash the amount of carbon they would have to cut in the period to 2015, which would mean firms would need to spend less money on retrofit work over the period.
Pedro Guertler, head of research at the Association for the Conservation of Energy, said there was a "big risk" of job losses and insolvencies if the ECO was watered down.
He added: "It would be running contrary to everything that they [insulation firms] have been investing in and planning for."
Sustainability expert David Strong said that currently the ECO was the "only show in town" for firms trying to do retrofit work and cutting it would hurt the industry.
He added any watering down of the ECO would also be "yet another nail in coffin of the government delivering on its carbon reduction targets".
Steven Heath, external affairs director at Knauf insulation, said the government needed to introduce "demand drivers" for retrofit in order to boost the take-up of the Green Deal.
He said this would mean more of the financing for retrofit projects would come through the Green Deal, making it more viable for energy companies to part-finance this Green Deal work to achieve their energy efficiency targets rather than through the ECO.
Last week, the chair of the Fuel Poverty Advisory Group (FPAG) - the government's fuel poverty adviser - warned David Cameron any move to water down the
ECO would hit those living in fuel poverty and could leave the government open to legal challenge.
He said: "Our anxiety is that the Treasury wants to take a knife to the ECO. That would be a derogation of the government's obligation to do all it reasonably can to eradicate fuel poverty."