Developer steps up pressure on main contractors to ensure that supply chain is paid promptly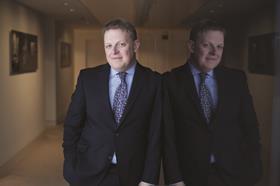 Great Portland Estates is demanding that all its main contractors pay their subcontractors within 30 days as part of its contracts.
The developments come amid mounting concern over cash flow in the sector. Contractors, including Kier, have said their cash flows are being hit because they are under pressure from public sector clients to pay their suppliers more promptly.
Speaking to Building, James Pellatt, head of projects at Great Portland Estates, said that he was "very concerned" about late payments to the supply chain.
"We will carefully review what each main contractor's payment terms are [when they bid for work] and if they are longer than 30 days then we won't work with them," he said.
Pellatt said that Great Portland Estates made a "serious effort" to pay within its own 14 day payment terms and that main contractors should also keep their payment terms to a reasonable scale. He said he wanted "repeat business" with contractors and certainty that projects would be completed without the problems caused by insolvency in the supply chain.
Meanwhile, John Lewis confirmed that it was pressing ahead with plans, revealed by Building in March, to modify its contracts to allow it to pay subcontractors directly if main contractor's payments were late. Tony Jacob, head of construction for John Lewis Partnership, said the firm had much "stronger provisions" to pay subcontractors and greater "visibility" of payments through the supply chain.
He added: "There have been careful discussions with the main contractors. It doesn't apply to every single subcontractor that works on all our contracts."