Experts warn scheme is still too vague for firms to invest money in gaining accreditation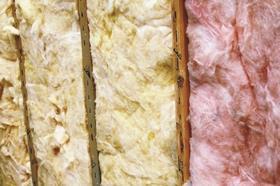 The government's flagship Green Deal scheme has launched today with just two approved providers.
The number falls far short of the 50 plus providers expected to have been needed to make the scheme work.
The Green Deal aims to stimulate the market for energy efficiency retrofit work in buildings by providing low cost loans that are tied to the property where the energy efficiency measures are installed.
While the finance behind the scheme will not be available until 28 January 2013 the legislation underpinning it comes into force today with consumers now able to get an assessment to see if their home is suitable for the work.
But figures published today by the Green Deal Oversight and Registration Body show that just two providers, the firms that will take a lead on selling the scheme and organising the finance, have been approved. Insulation firm InstaFoam and Fibre and consultant Inteb Sustainability were the only two names on the register.
The oversight body last month confirmed it had received 16 applications from potential Green Deal providers.
Today's figures also show there are only seven firms able to carry out assessments. Among them were energy firm British Gas and insulation installer Mark Group.
A further 73 firms had been approved as installers of energy efficiency measures.
Tim Lunel, chief executive of the National Energy Foundation, said he would expect there to be up to 100 providers and assessors registered with thousands of installers registered once the scheme is fully up and running.
His sentiment was echoed by Brian Berry, chief executive of the Federation of Master Builders, who said the numbers were "disappointing".
He added: "If there's only two and there was about 16 interested it demonstrates the problem [and complexity] with setting up a Green Deal provider."
Zoe Leader, energy efficiency policy advisor at the WWF, said: "There's still too much unknown for any business in its right mind to put much investment into this. It's not a good sign even if this [1 October launch date] is a soft launch."
She said there was a lack of clarity on a number of ways in which the scheme will work including the interest rate finance under the scheme would attract.
Leader added that the scheme would be "too little to late" to make a significant contribution to the government meeting its legal obligation to reduce carbon emissions by 80% by 2050.
Steven Heath, external affairs director at Knauf Insulation, said the government had failed to put in place plans to drive demand in the scheme making it less attractive to firms to invest time and money in.
"Ultimately the Green Deal will be driven by demand without any drivers for customers to take it up why get accredited? Why spend the money it costs with no reward?" he said.
Luciana Berger, Labour's shadow climate change minister said: "These figures are a major blow to the government's hopes for its flagship energy efficiency scheme.
"Labour has been warning for months that if the Green Deal is not a good deal for consumers then the public won't be interested in taking it out and businesses won't be interested in selling it, but ministers have refused to listen.
"The government promised the public that the Green Deal would be up and running by October. The truth is that no packages can actually be signed until January, leaving millions without support this winter.
"Ministers need to take urgent action to make the Green Deal a good deal, with affordable interest rates. Only then will businesses be confident that the public will actually want to take it up."
A Department for Energy and Climate Change spokesman said "around 100" firms had expressed an interest in being providers and the department was "encouraged by the level of interest so far expressed".
He said: "The timing of the Green Deal will allow the market to develop over the next 18 months and go on to meet the government's ambitions for a major programme of national energy efficiency retrofit."