Contractor's consortium with British Gas triumphs over Keepmoat and Gentoo team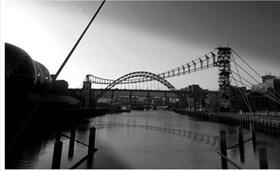 Wates is part of a team that has won the contract to deliver a £200m Green Deal scheme for local authorities in and around Newcastle.
The team, led by British Gas and including Wates, will deliver Green Deal measures to homes across eight local authority areas from September this year through the Warm Up North scheme.
The firms saw off competition from a team comprising energy firm EDF, housing firm Gentoo and contractor Keepmoat.
Energy firm Npower had also been bidding for the job, but dropped out of the process in February this year.
Much of the retrofit work will go towards fulfilling British Gas' targets under the Energy Company Obligation, the Green Deal's sister scheme that delivers energy efficiency work to low income households.
Martin Walker, project director for the Warm Up North Partnership, said the partnership "puts this region at the very forefront of domestic energy efficiency".
He added: "This scheme will help tens of thousands of households with their energy bills, help thousands of people struggling with fuel poverty, and create hundreds of jobs in the region.''
Gab Barbaro, managing director at British Gas Business Services, said: "Under the new Green Deal and ECO schemes, we hope to provide insulation for up to 50,000 homes in the region over the next eight years, a measure that will help keep energy costs down."